What happened to the layout of hauntedsandiego? It doesn't look good. No offense to whoever changed it, but you should really change it back to how it was before. There's nothing "spooky" about tiki's and a Hawaiian theme. Anyway, I just wanted to share with you some photos of the zombie walk that happens occassionally in downtown San Diego. If you all haven't participated in it yet, I definitely recommend it!

This went on last Thursday. We passed confused tourists, residents and snobs who were eating on the patios of classy restaurants whom pretended to not notice people moaning in front of them while dressed like the dead. It was priceless! Hundreds of people participated, photographers and tourits were taking our photos and afterwards we got to watch the premier of the movie Zombieland for free! BTW, that movie is very good in my opinion, though quite graphic.

We all got ready at my house.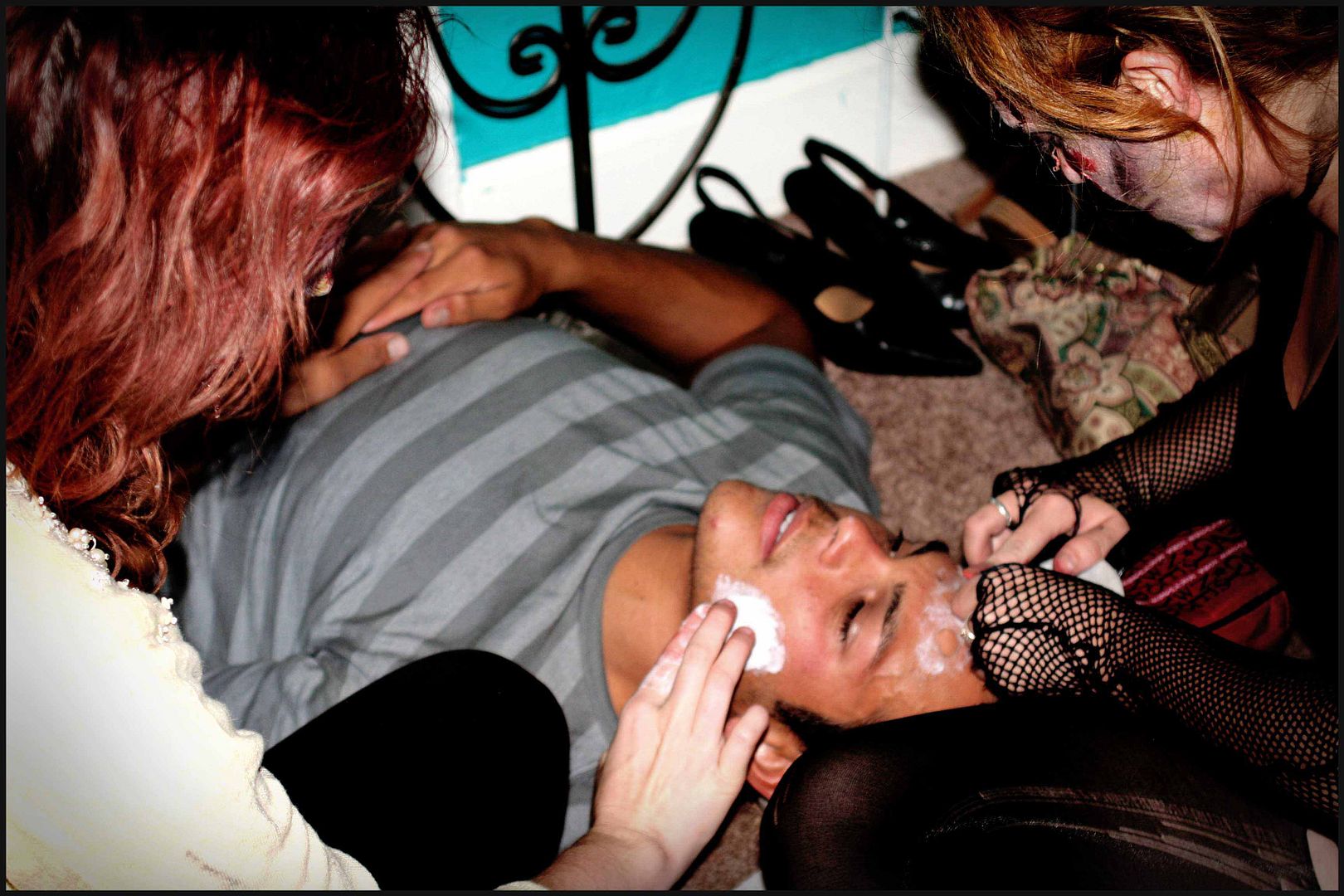 Grrrr....haha! A friend did my makeup for me. I really like how the gash in my cheek turned out. I don't think I've ever dressed scary before!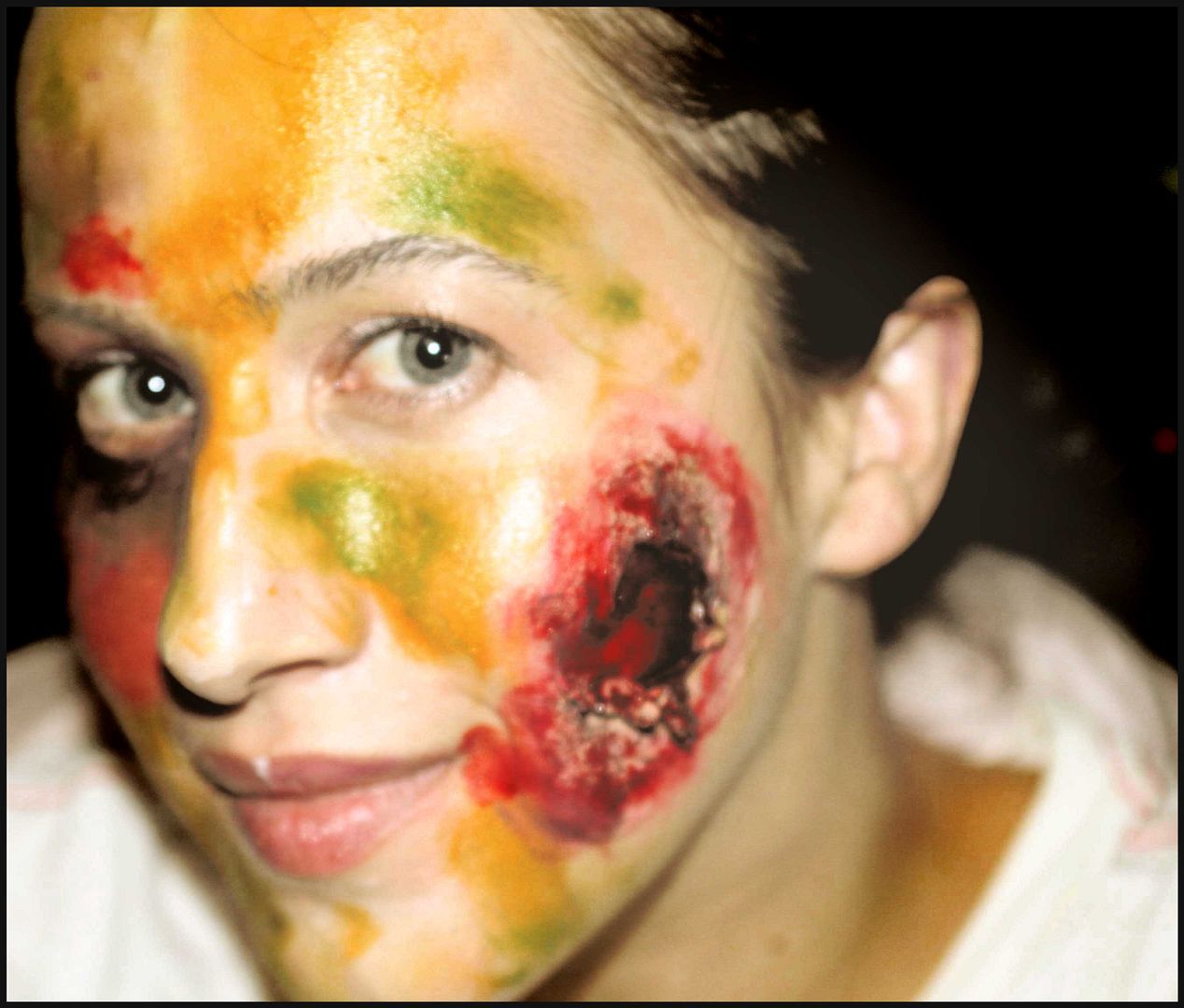 I love how the girls makeup turned out! They all look scary!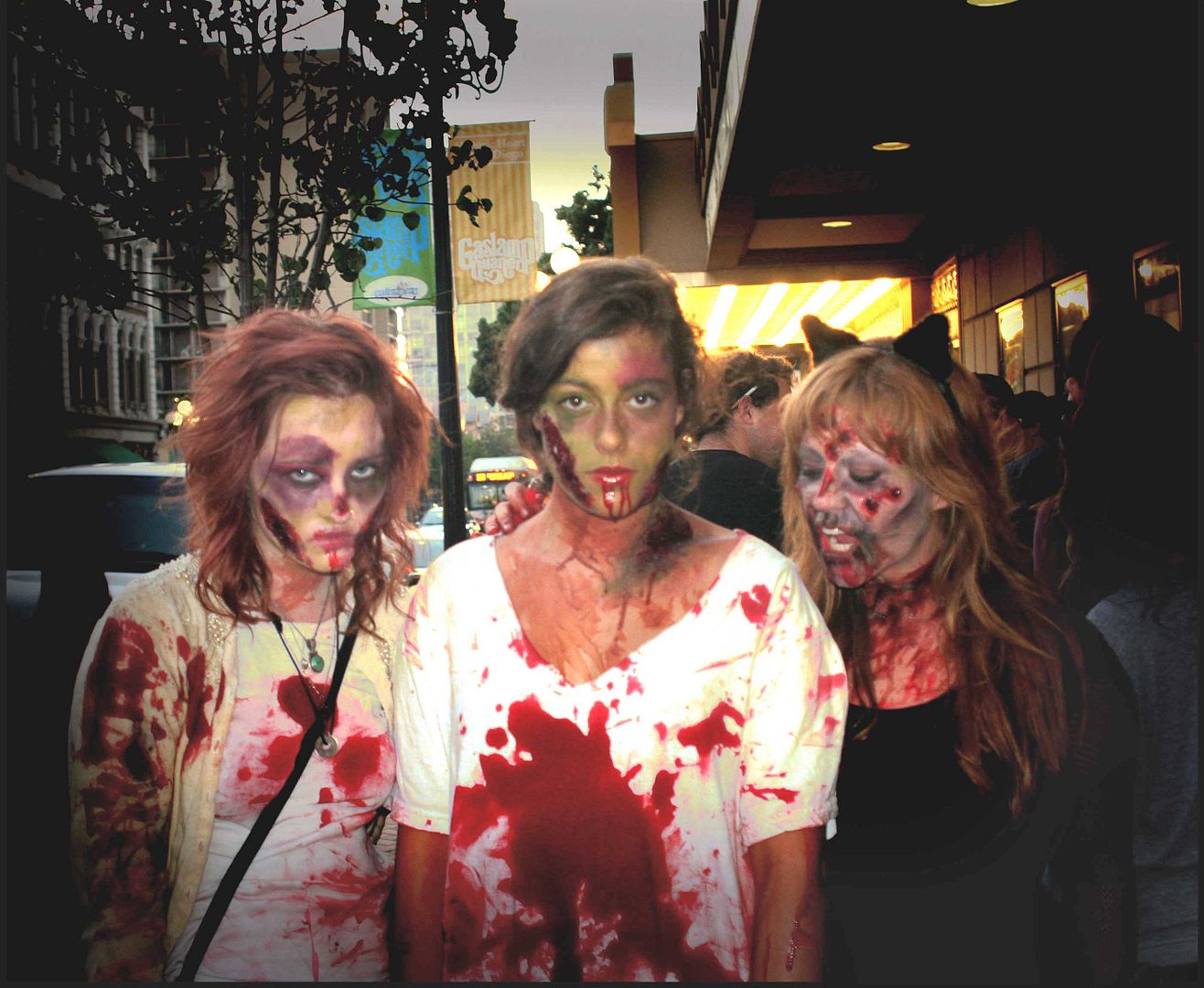 And off we went.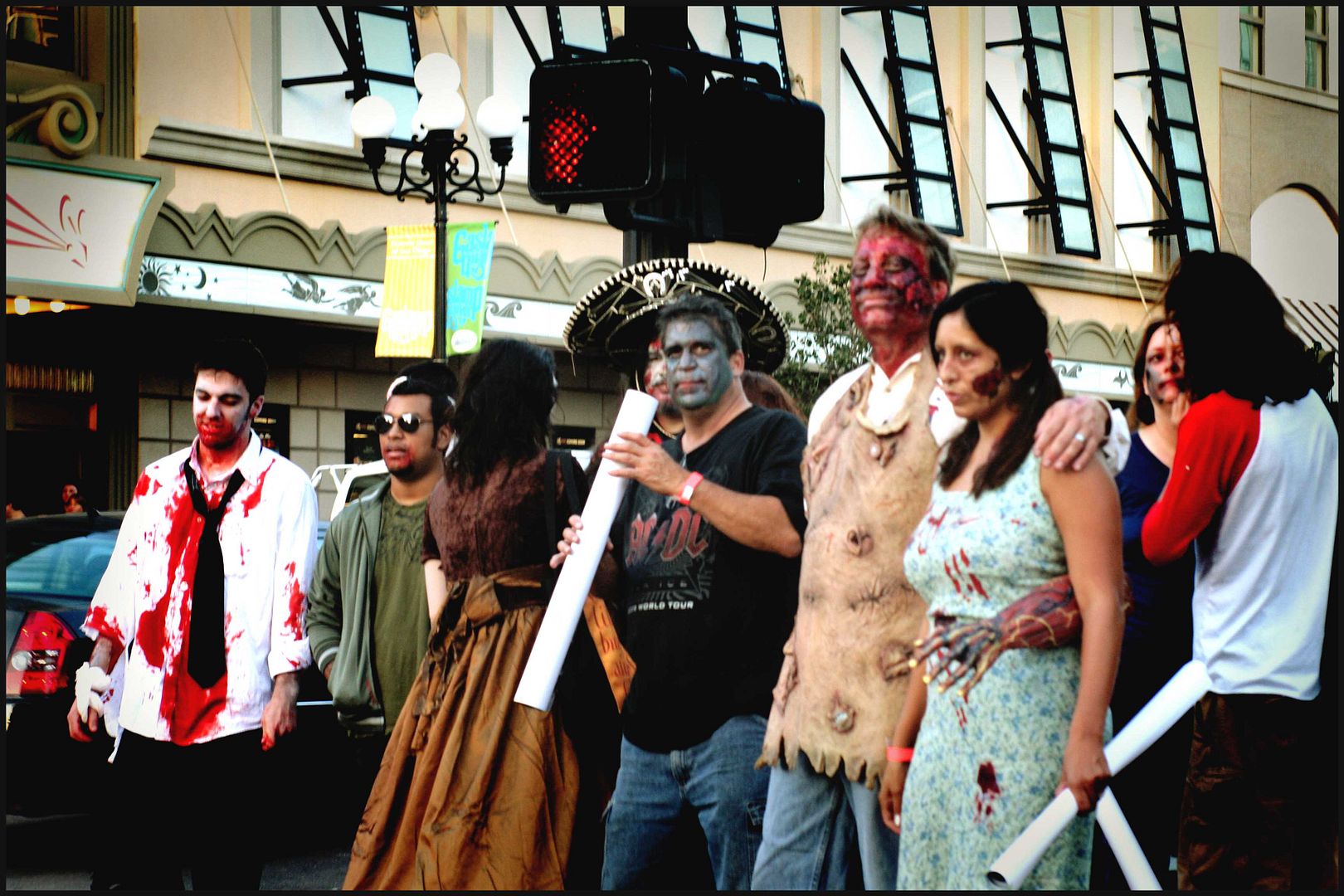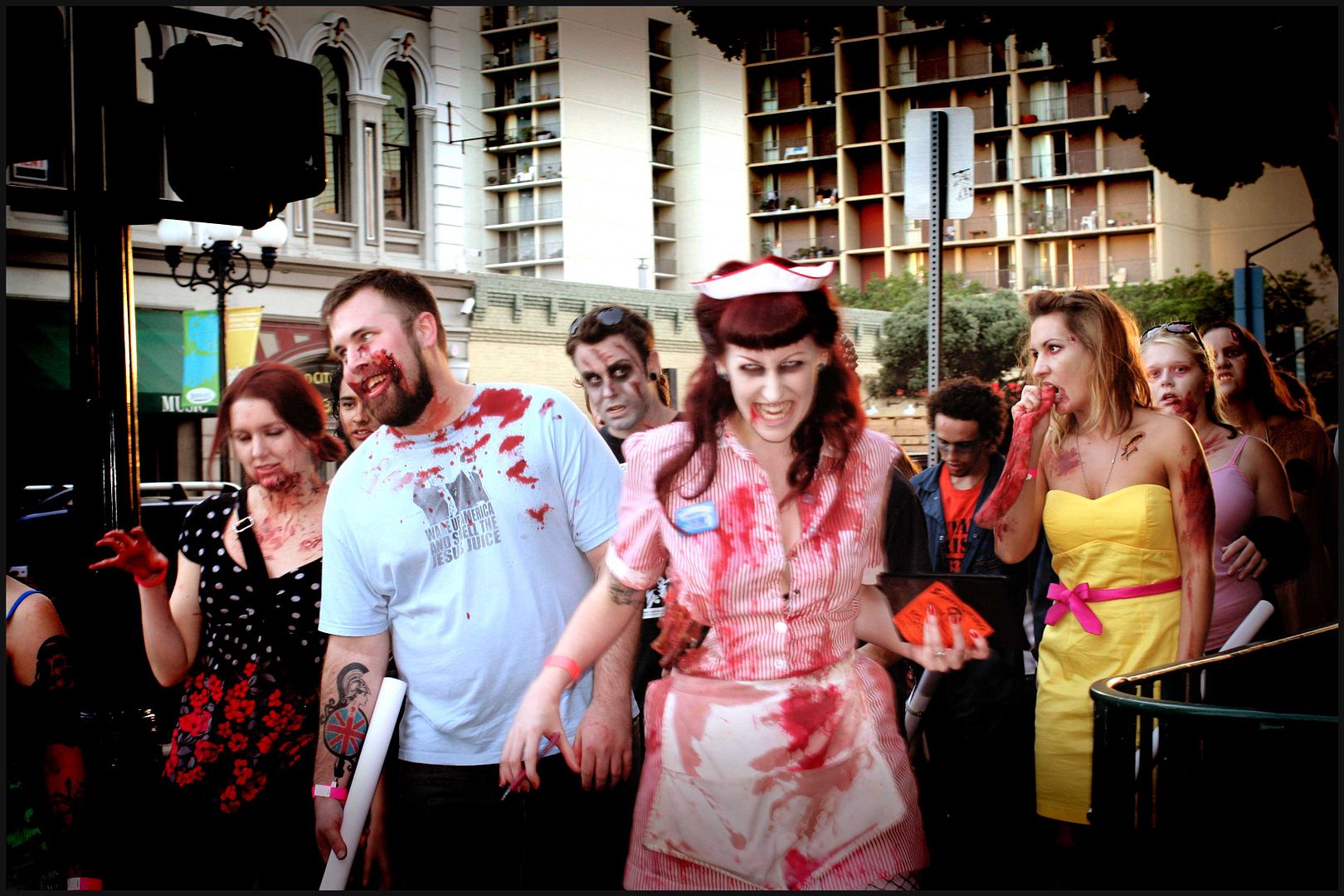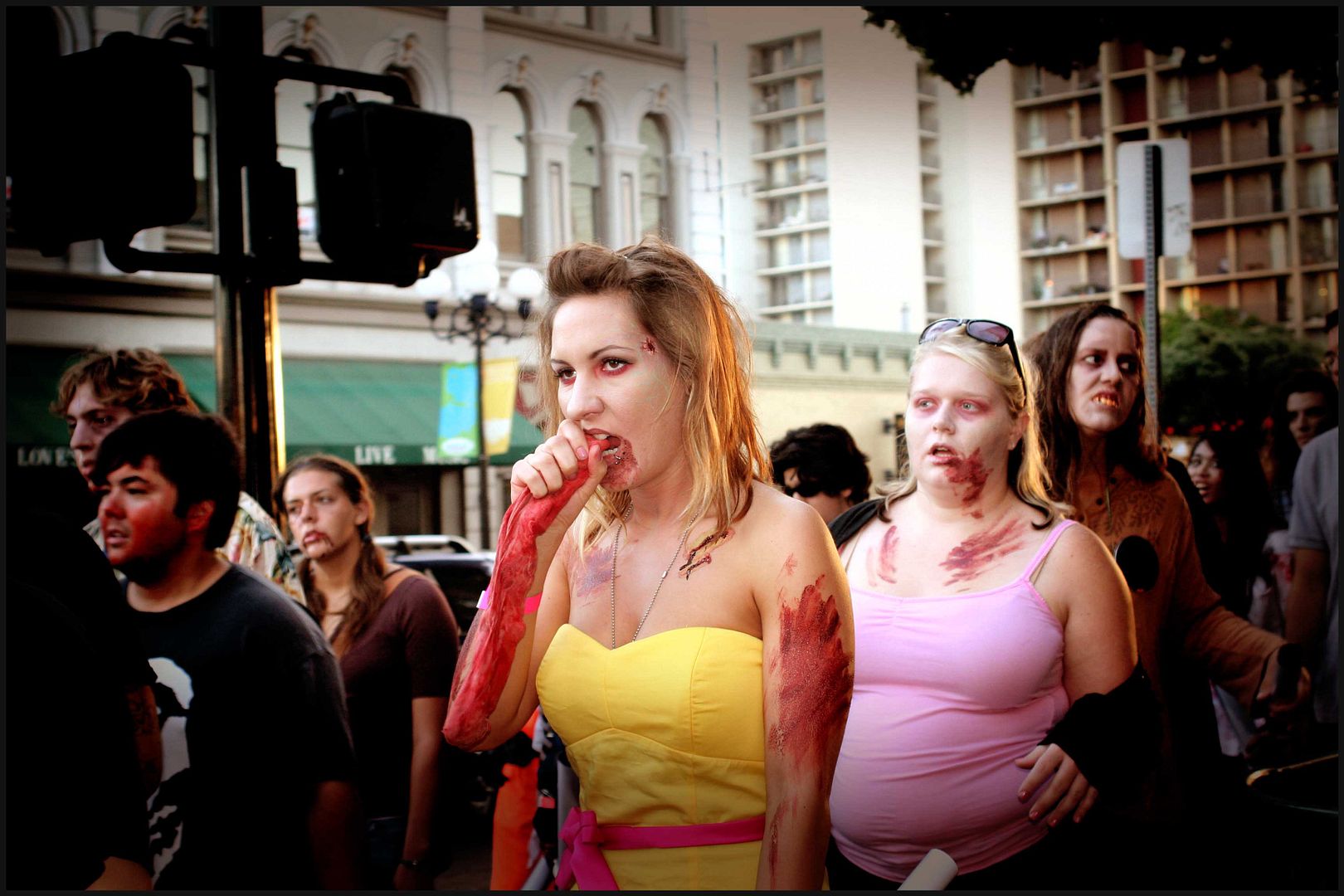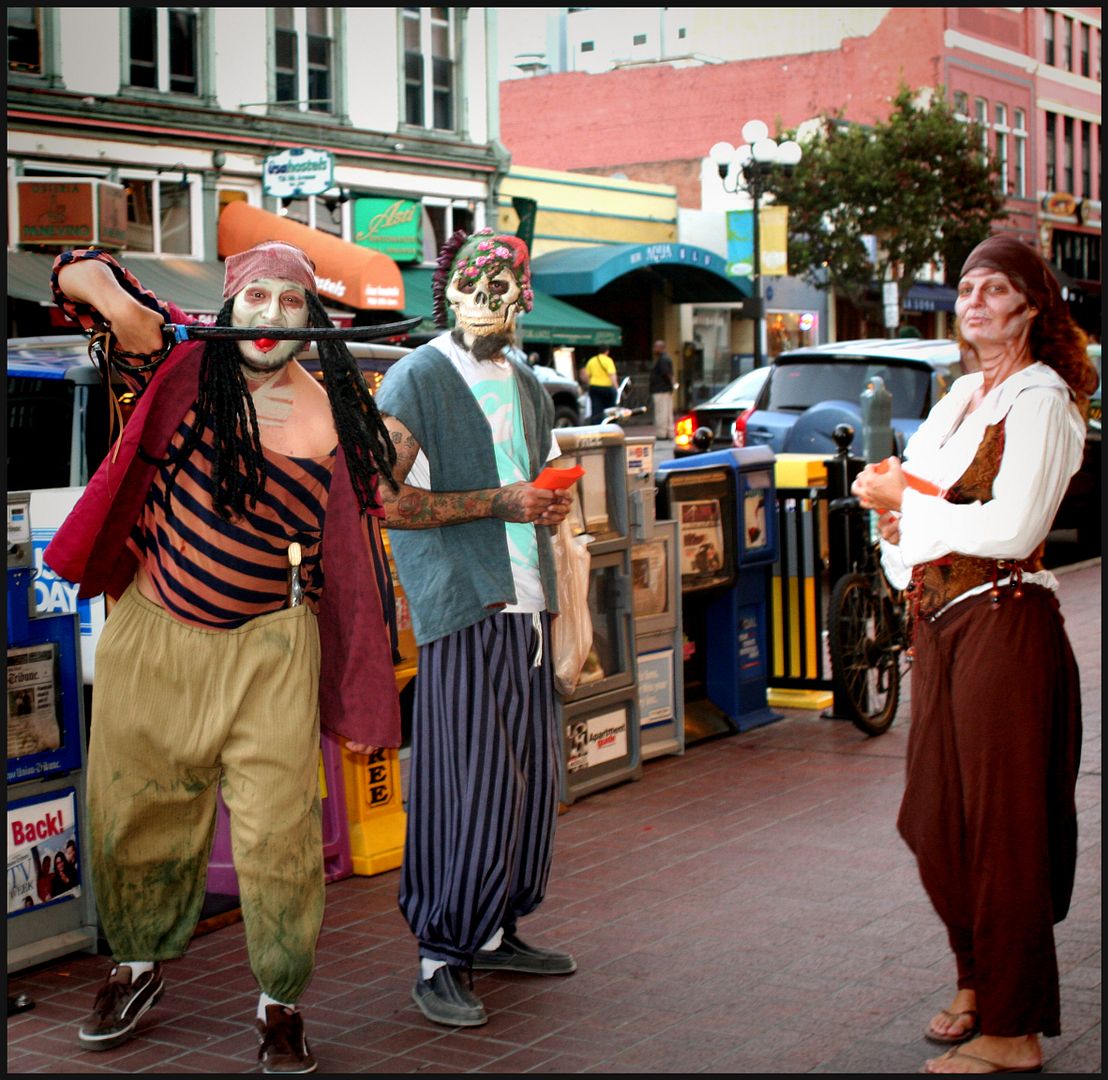 These three guys were my favorite: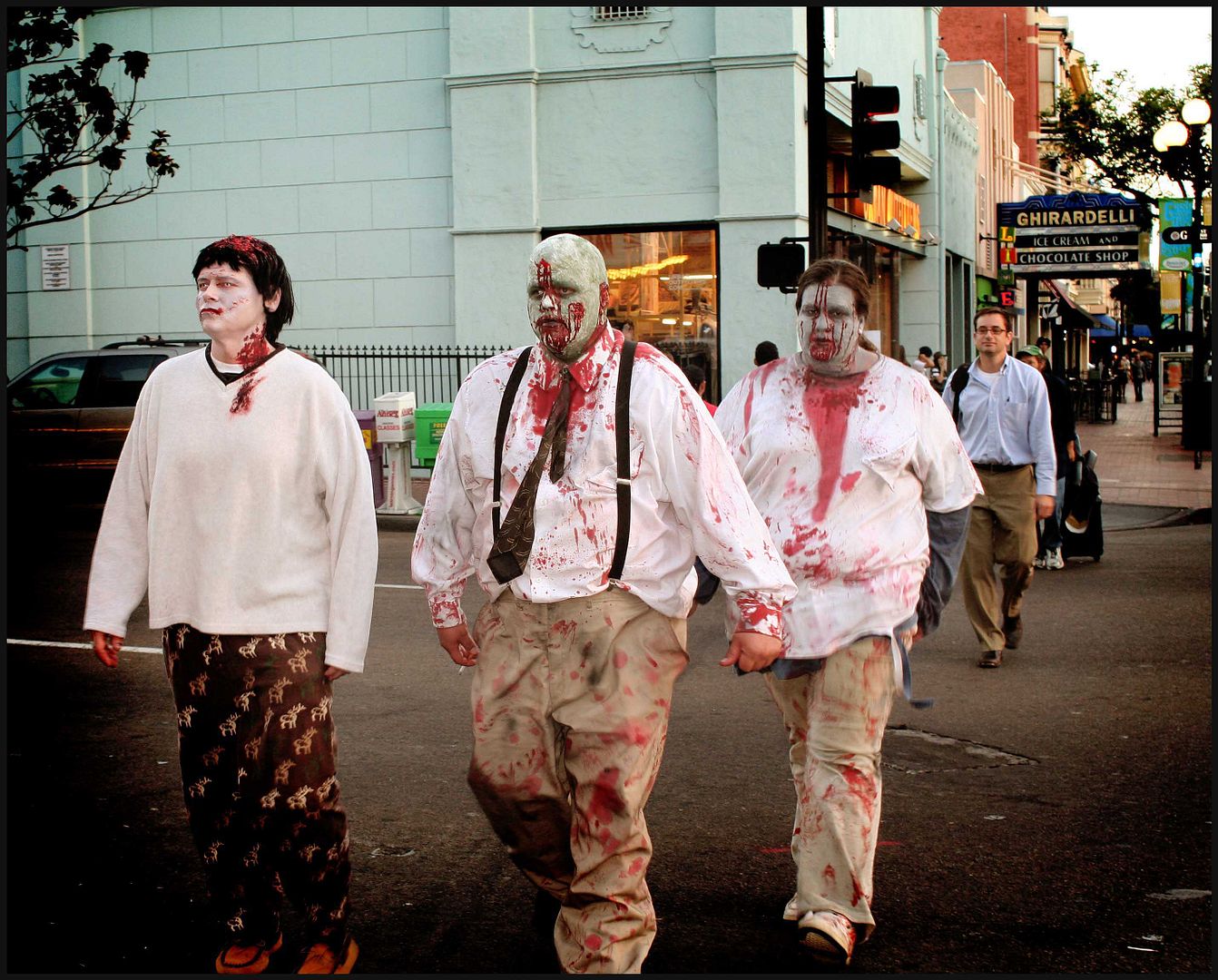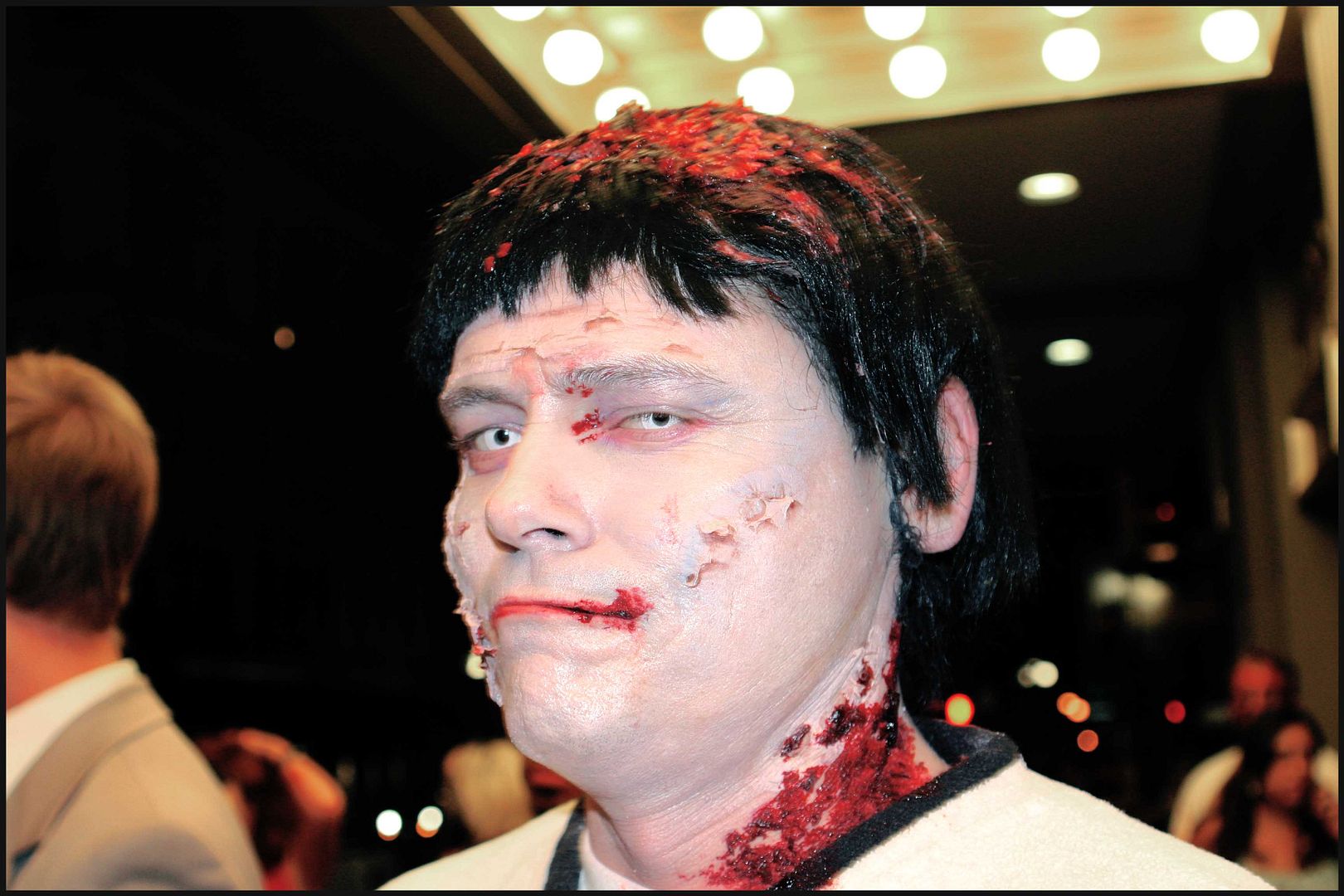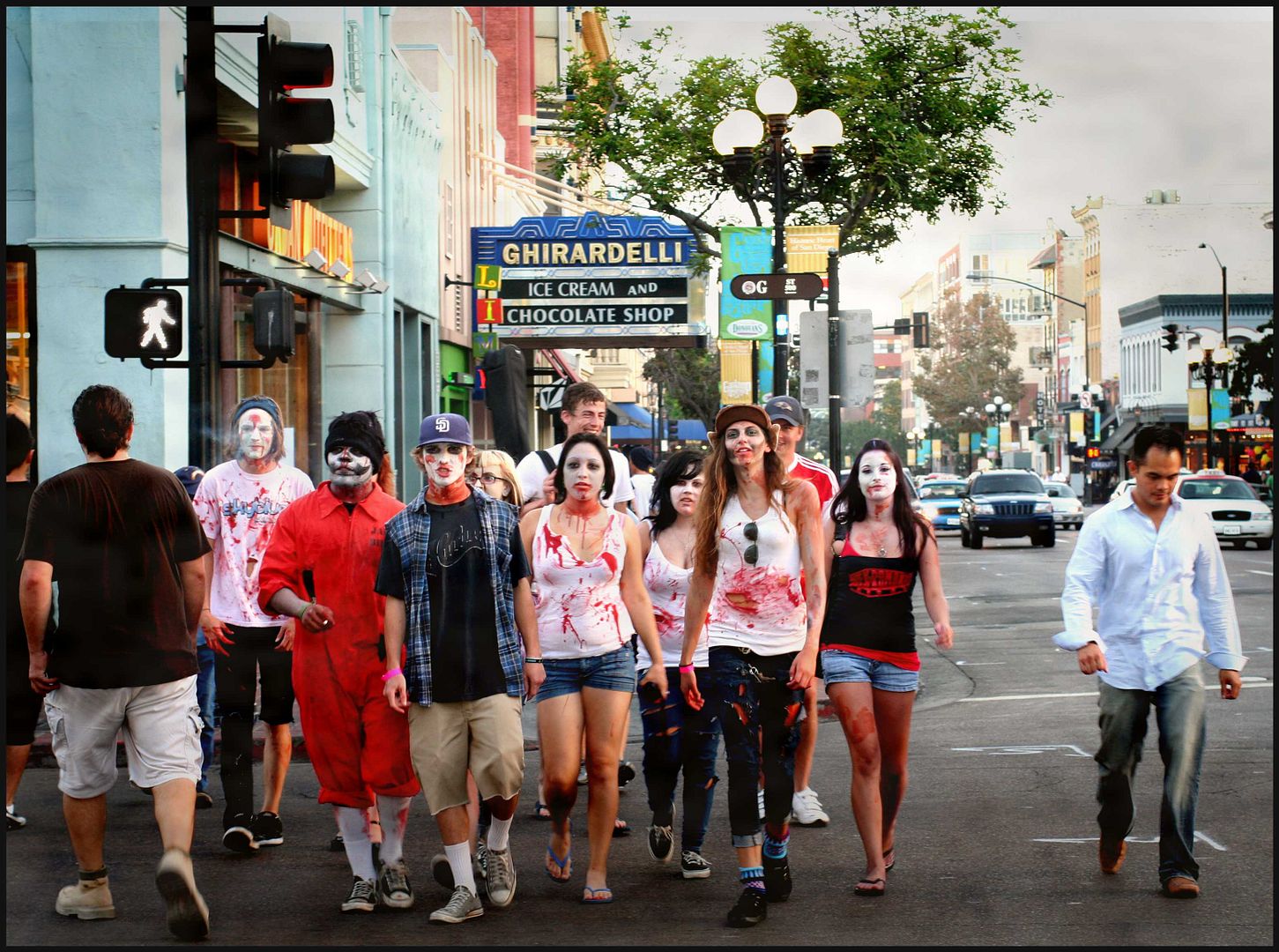 Downtown San Diego is so beautiful.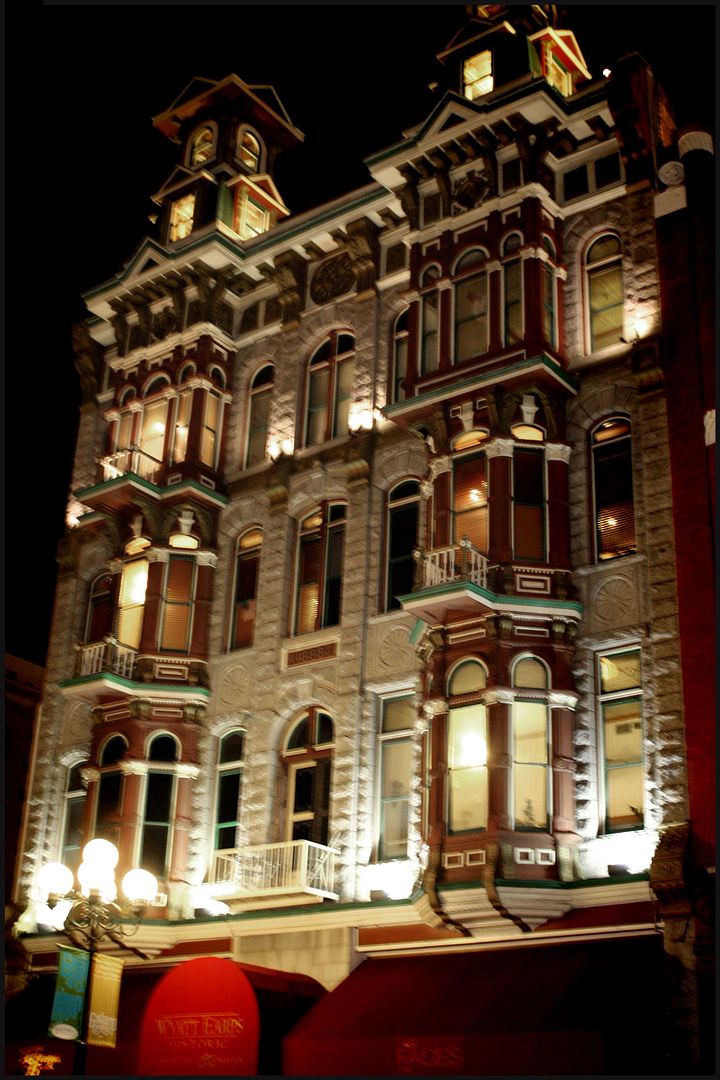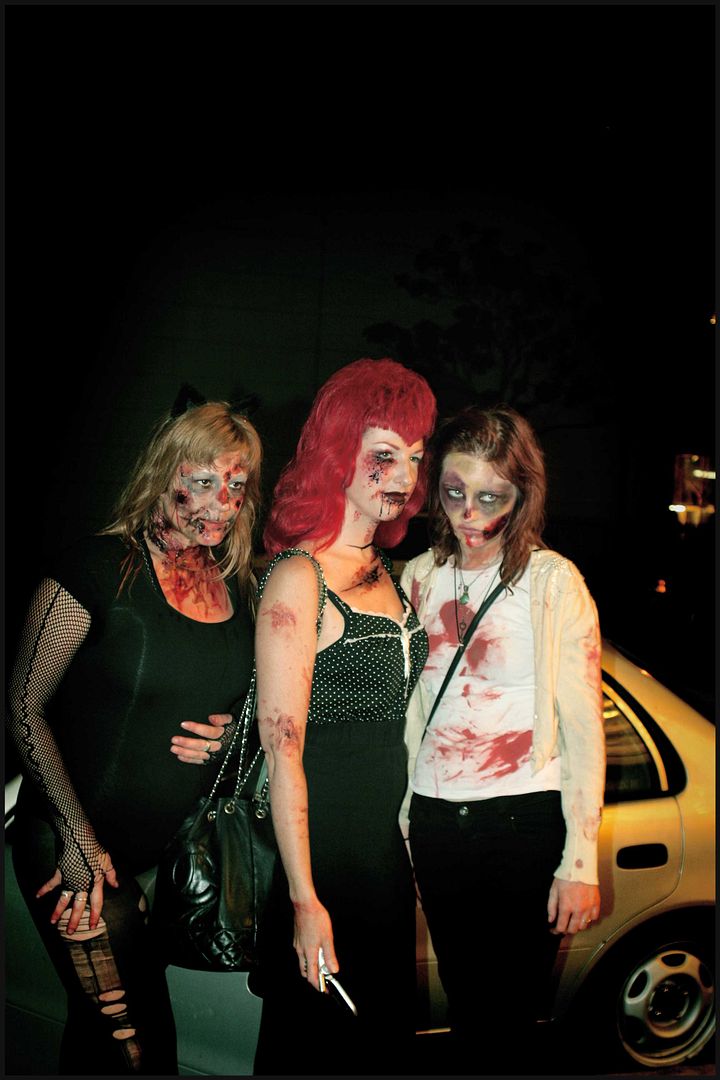 That's all! I believe the next walk is happening in December. You can google it and find their website.